Soodus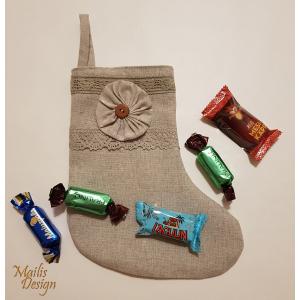 Zoom
Christmas stocking, linen with lace and rosette
Moms, dads, grandmas and grandpas are also expecting Christmas surprises. Just ask them! Or just gift them this small cute Christmas stocking!

Linen fabric, cotton lining.
Stocking height 21 cm, leg width 11cm.
If you want a name on the stocking, I will embroider it by hand. You can order the embroidery separately from the products.